What is WHICH?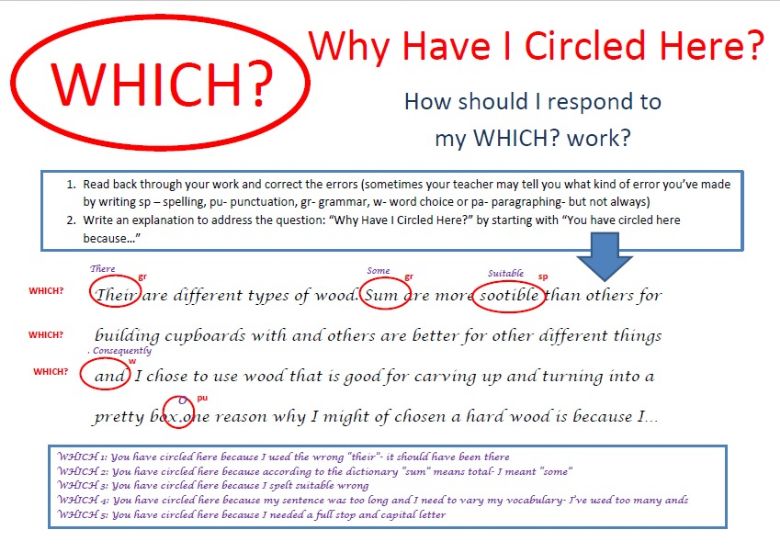 Our WHICH? policy aims to help pupils to recognise common errors that they make in their work. "W.H.I.C.H?" stands for "Why Have I Circled Here?" Teachers circle some of the mistakes a pupil makes in their classwork or homework and it is then the pupil's responsibility to learn how to make corrections to these errors, so that they don't make the same mistakes again. DIRT time is given in lessons for pupils to do this and to make improvements, along with some PDL time and homework time too.
SAM Learning can be used to help revise mistakes and offers a variety of activities which pupils can do to support their understanding of spelling, punctuation and grammar. As this has become more and more important over recent years due to the QWC (Quality of Written Communication) marks awarded in all subjects, so has the pressure on pupils to improve their understanding of it.

To view a larger version of the poster, please click on the link below.