Newton
Welcome to Newton House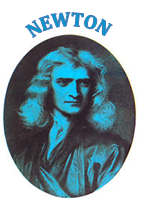 Gravitatem Resistere Possumus
'We Can Defy Gravity'
---
Welcome to Newton house. If you're reading this page, it means you've joined, or are thinking of joining, the best house that Purbrook Park School has to offer. In Newton we value resilience, inclusiveness and intellectual curiosity as core qualities instilled within our students. We believe in challenging ourselves to be better daily, whether that be by delivering an act of kindness, pushing ourselves academically or by simply breaking out of our comfort zone. With this mantra in mind, we are confident that we are sowing the seed for future success.
One of Sir Isaac's key beliefs was to "build bridges between us, not walls" and this is an ethos that will be evident in the hard work and personable demeanour of our House Captains for 2021-22: Ella Jenner and Will Porton.
It is my pleasure to introduce you to the Newton staff who will assist you on your journey through Purbrook Park:
Mr Atiyah: Director of Inclusion and Newton SLT link
Mr Davies: Raising Standards Leader for Newton House
Mrs Udy: Head of House
Newton Tutors:
Mr Solly, Miss Franklin, Mrs Williams, Mrs Benton, Mrs Robbins, Mr Hotchkiss, Miss Browning, Miss Guile, Mr Bruce, Mr Gunn and Mr McTurk.