Maths
Welcome to the Mathematics Department
Lead Teacher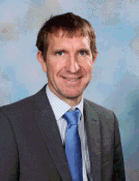 Mr R Gunn
Maths
The Team:
Mr N Middleton
Assistant Lead Teacher
Mr S Dawe
Mr S Young
Mrs J Hayward
Mr F Gissing
Mr R James
---
Maths is often perceived to be a difficult and confusing subject. Our aim at Purbrook Park School is to make mathematics accessible, relevant and most of all enjoyable to students at all levels. The department has staff from a range of backgrounds with a total of over 70 years teaching experience. They bring a wide variety of expertise and this allows us to offer a range of teaching environments and styles to cater for the needs of all students. Our curriculum has been designed to lead from the topics at key stage 2 right up through the GCSE tiers to delivery of Additional maths in preparation for A' level.
We encourage our students to produce work in a variety of ways rather than the traditional pen and paper activities. This includes the use of computer packages to explore a range of topics from Algebra to Statistics; preparing posters of key points from a series of lessons which then form the basis of discussion and debate; the use of puzzles and physical resources to develop a concrete understanding of underlying mathematical concepts.
Organisation
In Yr 8,9,10 and 11 each year group is timetabled to have maths at the same time. This enables us to move students between teachers if required so that each student can find the right pace, level and approach to maximise their progress.
Our students are prepared for GCSE and beyond from their first day at Purbrook Park. We maintain a traditional key stage 3 and 4, however, the curriculum begins with the basic requirements of GCSE and progresses through levels of complexity through the years 7 to 11. Students will thus gain a broad experience of the range of topics that mathematics covers from the outset. Mastery is developed through revisiting earlier topics and introducing more complex tasks and problems.
Assessment is carried out fortnightly in addition to informal reviews of progress. Data from these reviews is used to design interventions on specific areas of development for individual students and opportunities are provided to work on those areas which require support. This enables the maths department to provide focused support where it is needed most.
Students are currently studying for the Edexcel GCSE.
Curriculum Overview
Key Stage 3
| | |
| --- | --- |
| Year 7 | Year 8 |
| Analysing adn Representing Data | Number |
| Number Skills | Area and Volume |
| Expressions,Functions and Formulae | Expressions and Equations |
| Decimals and Measures | Real Life Graphs |
| Fractions | Decimals and Ratio |
| Probability | Lines and Angles |
| Ratio and Proportion | Calculating with Fractions |
| Lines and Angles | Straight Line Graphs |
| Sequences and Graphs | Percentage, Decimals and Fractions |
| Transformations | Statistics Graphs and Charts |
Key Stage 4
Additional Support & Opportunities
Students requiring further support are provided with small group sessions after school. This may be revision sessions for year 11 or guided learning for year 7 where some extra time is needed to develop fluency. Starting this year is a new Maths Club for anyone interested in learning beyond the curriculum. This runs every Thursday and is available to all year groups and abilities. This terms topic is Graphs, Networks and Algorithms which looks at how information is processed with applications in IT and the Internet and how a postman can find the shortest route.
This year we are also attending the Regional Maths Challenge organised by the UK Mathematics Trust. The first round is held in Petersfield in March and we will be taking two teams from years 8 & 9.