Lettings
Our school boasts outstanding facilities including a 3g Astroturf, netball courts, tennis courts, a full sized sports hall, gymnasium, extensive football pitches, a dance studio, recording studio and hall with stage and retractable tiered seating. We wish to share these facilities with our local community to ensure that we are a hub for local activity.
You will find our 2023-24 price list below, as well as photos of our wonderful facilities. If you wish to be shown first hand or hire any of our available spaces then please email lettings@purbrook.hants.sch.uk.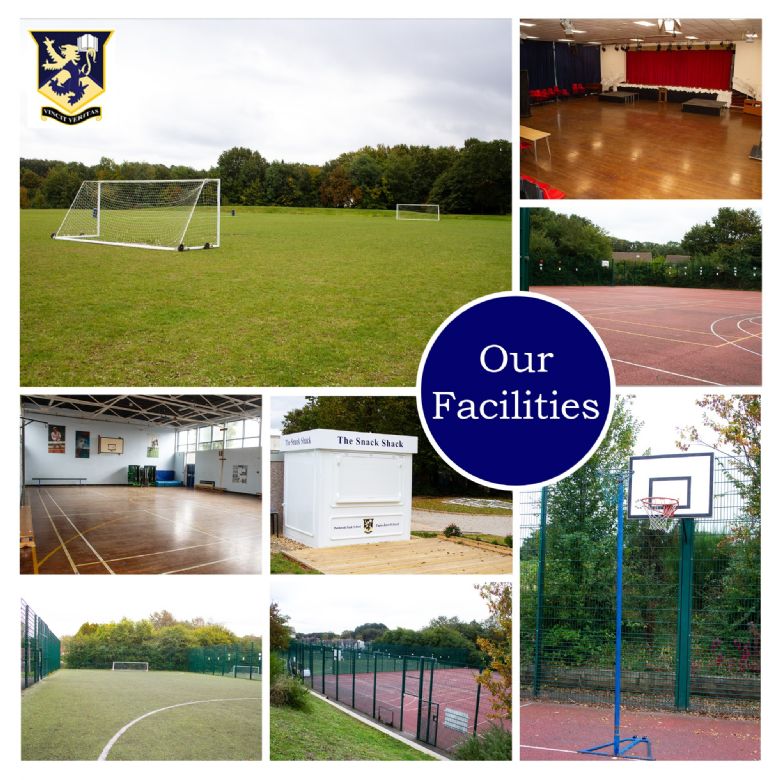 Facility information
Main hall – With its retractable tiered seating and stage this large space is ideal for exercises classes or productions.
Gymnasium – This space has a sprung wooden floor, ideal for gymnastics, trampolining, or exercise classes. It also has markings and equipment for a badminton court.
Sports Hall – This space has a multitude of markings for example: football, basketball, volleyball and three badminton courts. The school also has 5-a-side goals, netball posts, badminton and volleyball posts and nets and cricket nets at no extra cost.
3g Astroturf – Our Astroturf football pitches are ideal training surfaces in all weather
Hard courts – The hard courts all weather surface contains two netball courts, two basketball courts and two tennis courts.
Sports' pitches – The laser levelled sports pitches have the capacity for 11-a-side football, 9-a-side football, 7-a-side football and 5-a-side football. All pitches are regularly marked out, and goals will be set up for you upon arrival. There is also an artificial cricket strip in the middle of the field.