GCSE Results 2018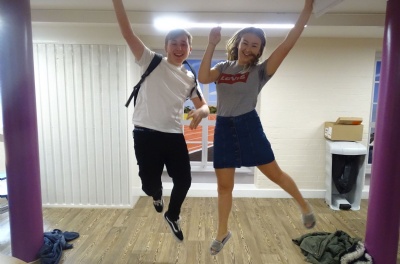 Pupils Jump for Joy!
Congratulations to all our Year 11 pupils!
We are really proud of all our wonderful Year 11 pupils who have collected their GCSE results. This is the first year group to take on the challenge of a new, more demanding GCSE curriculum. Our pupils worked hard to prepare for these new exams, and should be proud of everything that they have achieved. 72% of our pupils achieved a standard pass or higher in English and 67% in Maths. Many of our pupils have achieved outstanding results with the strong support of parents and staff.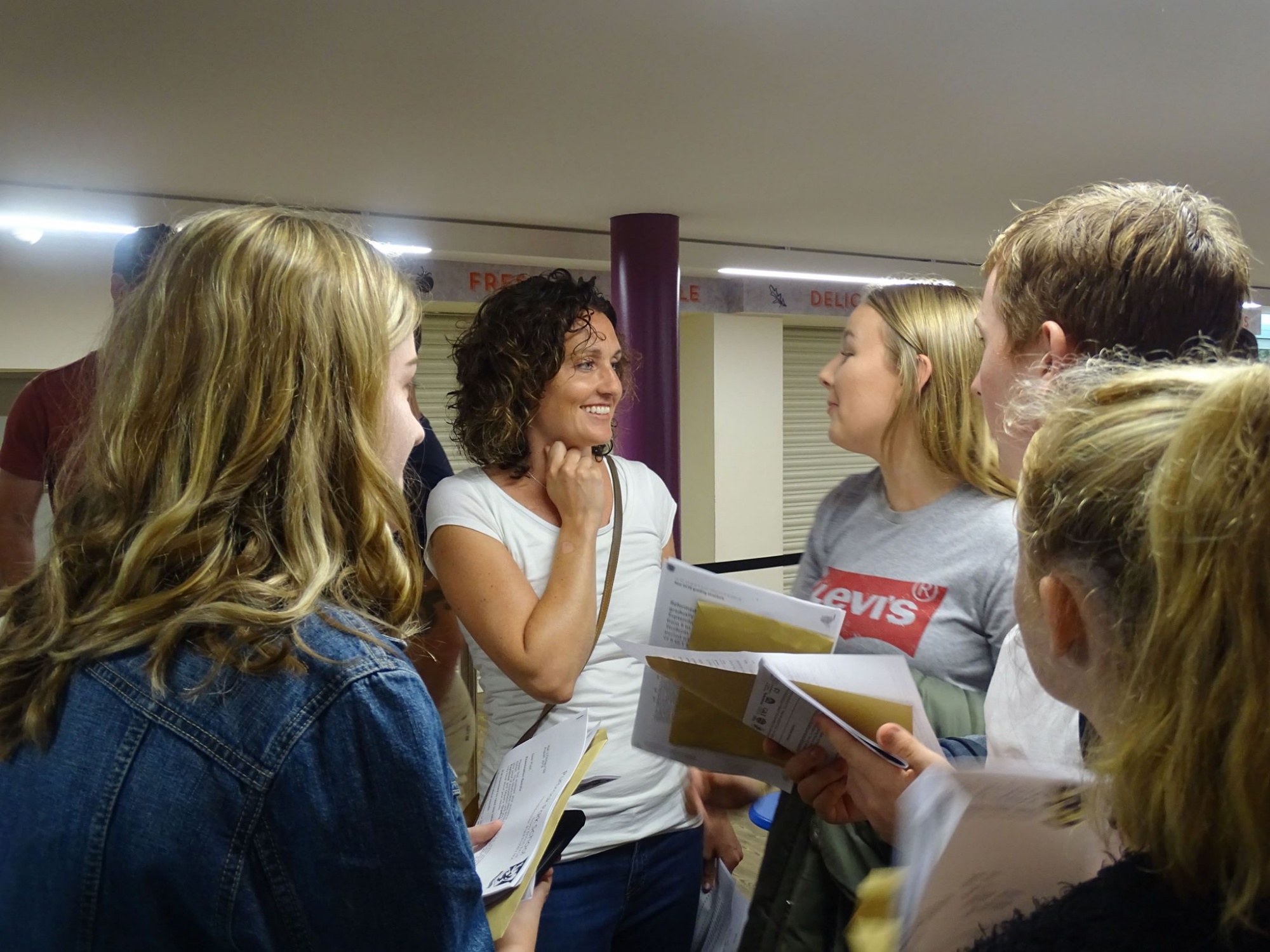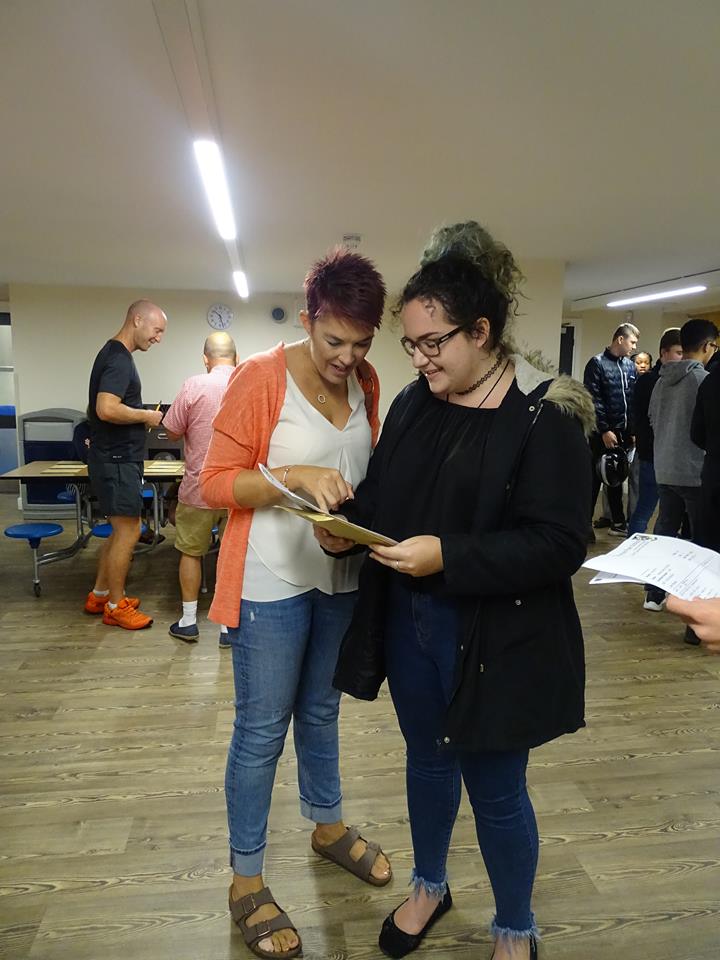 George Gilholm achieved 11 GCSEs including 3 grade 9s, 4 grade 8s and 2 grade 7s. He said:
"Thank you so much to everyone at Purbrook for helping me to achieve results that were far better than I could have possibly expected! My time here has been outstanding and I could not have hoped for any better!"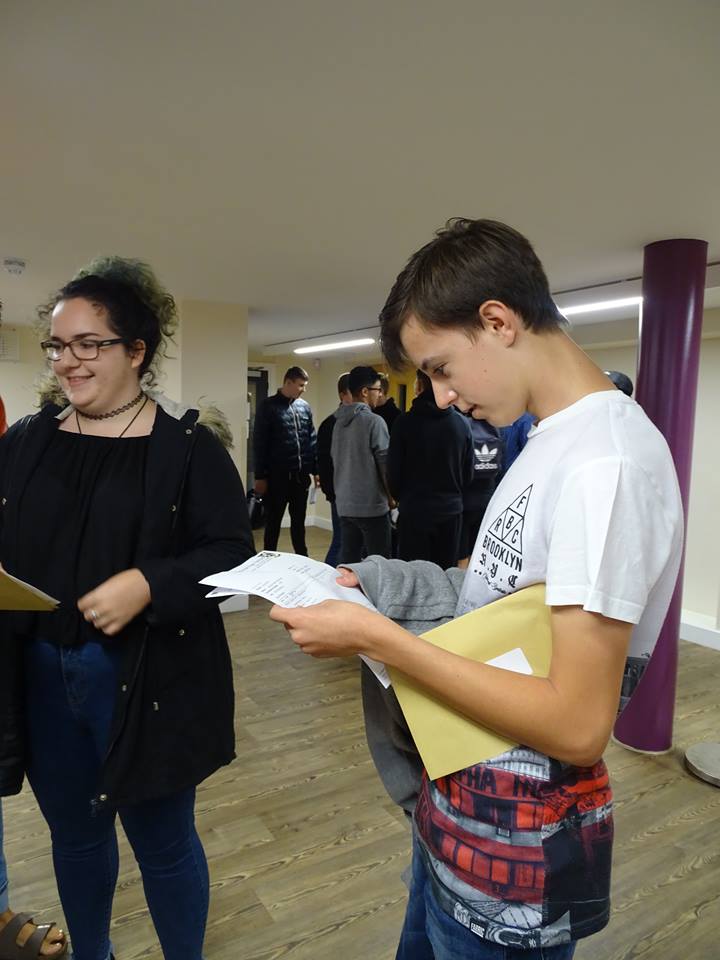 Katherine Marris achieved 13 GCSEs including 2 grade 9s, 4 grade 8s and 5 grade 7s. She said:
"Thank you so much to everyone who has helped me to achieve such amazing results! My time here at Purbrook Park was fantastic!"
"Purbrook Park School has provided an extremely high standard of academic opportunities alongside a wealth of skill based, sporting and extra curricular activities to help individuals to expand their knowledge, abilities and imagination - preparing them for their future in the best possible way" - Mrs Marris
Aaron Gilbrook achieved 13 GCSEs including 3 grade 9s, 3 grade 8s and 3 grade 7s. He said:
"Thank you for all the support in pushing me to my full potential. I am extremely pleased with the results I have received. I would not have been able to do it without the amazing teachers who have helped me over the five years I have been here"