Textiles
Welcome to Textiles
Teacher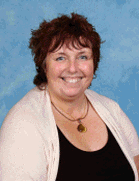 Ms Fiona Leyman
Textiles
---
What is Textiles?
Textiles is one area of Design & Technology and, like Product Design, helps pupils to develop and use a range of practical and presentation skills to design and make products for different people and purposes.
During key stage 3, students spend approximately a term in each area of Design Technology and in Textiles they initially learn how to cut, join and decorate fabric and then start to design and make products using and improving those skills.
Currently Year 7 learn how to use sewing machines safely and accurately and improve their hand-sewing skills by making a set of juggles then create a set of matching phone accessories.
Year 8 projects use more creative skills and pupils are shown how to present their design ideas more professionally. Usually the product made is a cushion or soft toy and could involve the use of LEDs to enhance the appearance and improve user appeal.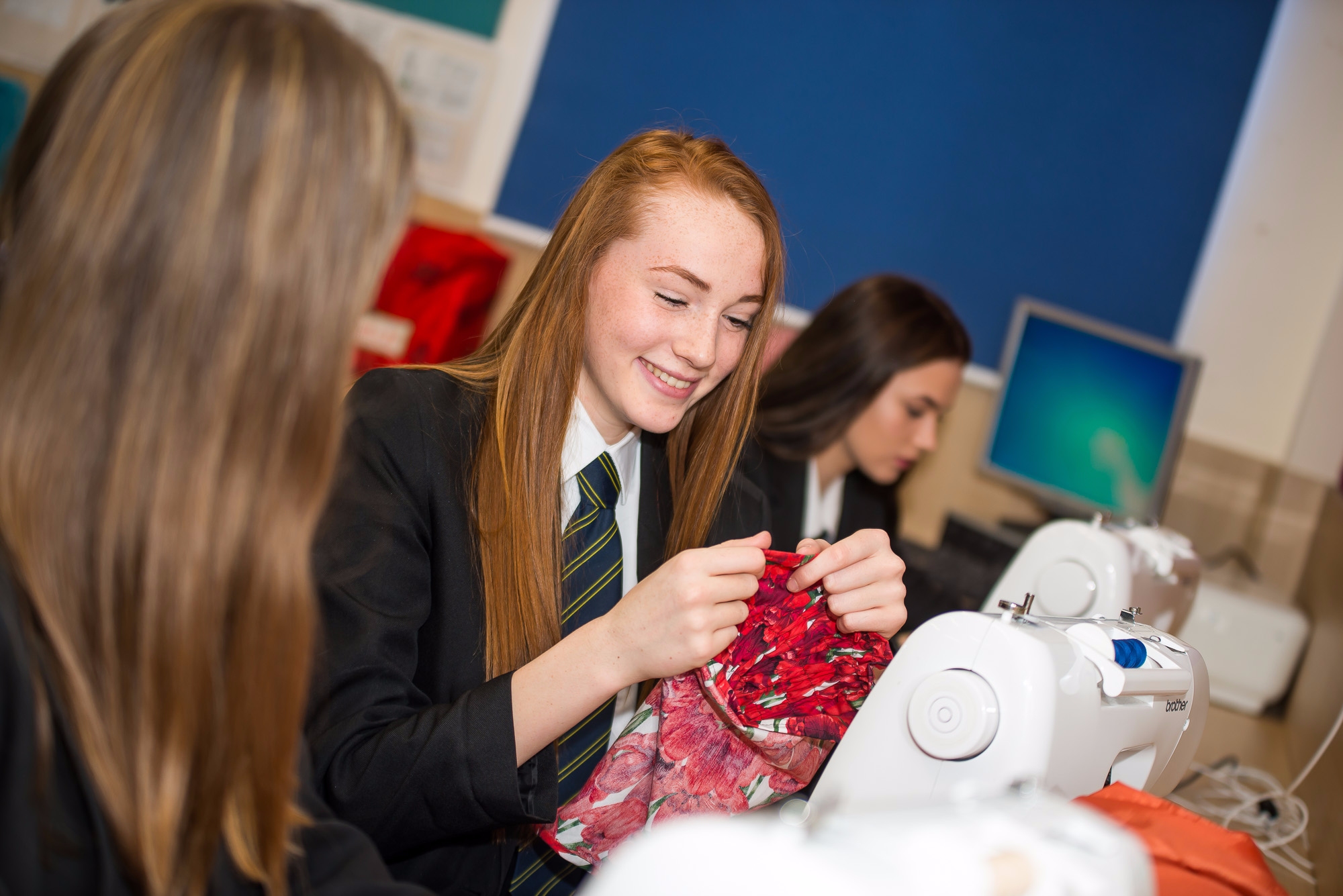 Key Stage 4 Textiles
Key Stage 4 begins at the start of year 9 and pupils opt to follow the subject until the end of Year 11.
In Year 9, the projects start to include more technical skills as pupils are introduced to the basics of garment making (including how to use a pattern and get things to fit), repurposing fabrics, a wider range of more complex decorative skills and working to produce items for a particular user.
By Year 10 and 11, pupils have a wide variety of skills and the next two years are spent improving and developing these. Students build a portfolio of evidence and this, together with an external assessment, are used to determine the final grade.
Examination Board and Final Qualification
The Design and Technology GCSE courses are due to change in the near future to take account of the development of the National Curriculum so instead we have introduced Vcert Level 2 Craft Studies (Textiles) which is equivalent to GCSE. The examining body for this is NCFE.