Product Design
Welcome to Product Design
Teacher of Product Design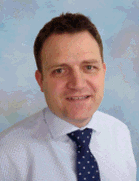 Introduction to the Department:
In Product Design at Purbrook Park School our philosophy is that all students will have the opportunity to develop practical and problem solving skills that are essential for everyday life and make them discerning and informed users of technology.
Key Stage 3 Curriculum
During Year 7 and 8 we aim to allow students to develop practical skills and their safe use of the workshop equipment to achieve well-made quality products designed to meet a specified need. These projects include the use of standard workshop hand tools and machines. We offer fortnightly extra -curricular sessions which are designed to enrich the learning of skills taught during lessons.
Students learn these skills within a carousel environment, which means they get an experience of three Technology areas throughout each academic year. Currently students learn about Product Design, Food & Nutrition and Textiles.
Year 7 outline of scheme of work:
Product Design
Notelet/Phone Jungle Animal Holder
A practical skill based project where students learn to use a selection of hand tools to manufacture a Notelet/Phone Holder made from MDF and High Destiny Styrene.
Year 8 outline of scheme of work:
Product Design
Steady Hand Game
A practical skill based project where students build upon the techniques they learnt in Year 7. They will manufacture a steady hand game using MDF. They will also learn the basics of soldering to produce a circuit which will include a buzzer.
Key Stage 4 Information:
During the GCSE Product Design course students will have the opportunity to learn about the design and manufacture of commercial products, such as those found in advertising, marketing and packaging industries. They will design and develop concept models employing techniques used by industry, including card and paper engineering modelling in mixed media and rendering methods using a variety of materials.
Students will develop their knowledge of the use of CAD/CAM as an industrial tool and its use to enhance the quality of the manufacture of their products and the presentation of their work.
Key Stage 4 begins at the start of Year 9 and students will need to opt if they wish to take Product Design.
Year 9 is used as a foundation year and students are encouraged to enhance their research, analysis, design and manufacturing skills.
Projects studied in Year 9:
Autumn: Tech Deck Project
Spring: Bottle Opener Project
Summer: Clock/Phone Holder Project
Year 10 will be the first year of controlled assessment. Students will recap key skills learnt during Year 9. Then complete their first controlled assessment, which at present is entitled: 'Small Storage Solution'.
In Year 11 students complete a second controlled assessment, although, they can choose between Lighting and a Docking Station.
The controlled assessment accounts for 60% of the final grade and the written examination accounts for the other 40%.
Theory for the written examination is an intrinsic part of the course. Time in lessons and set homework's will prepare students for this element.
Examination Board used:
AQA
Qualification to be obtained:
GCSE Product Design